TPWL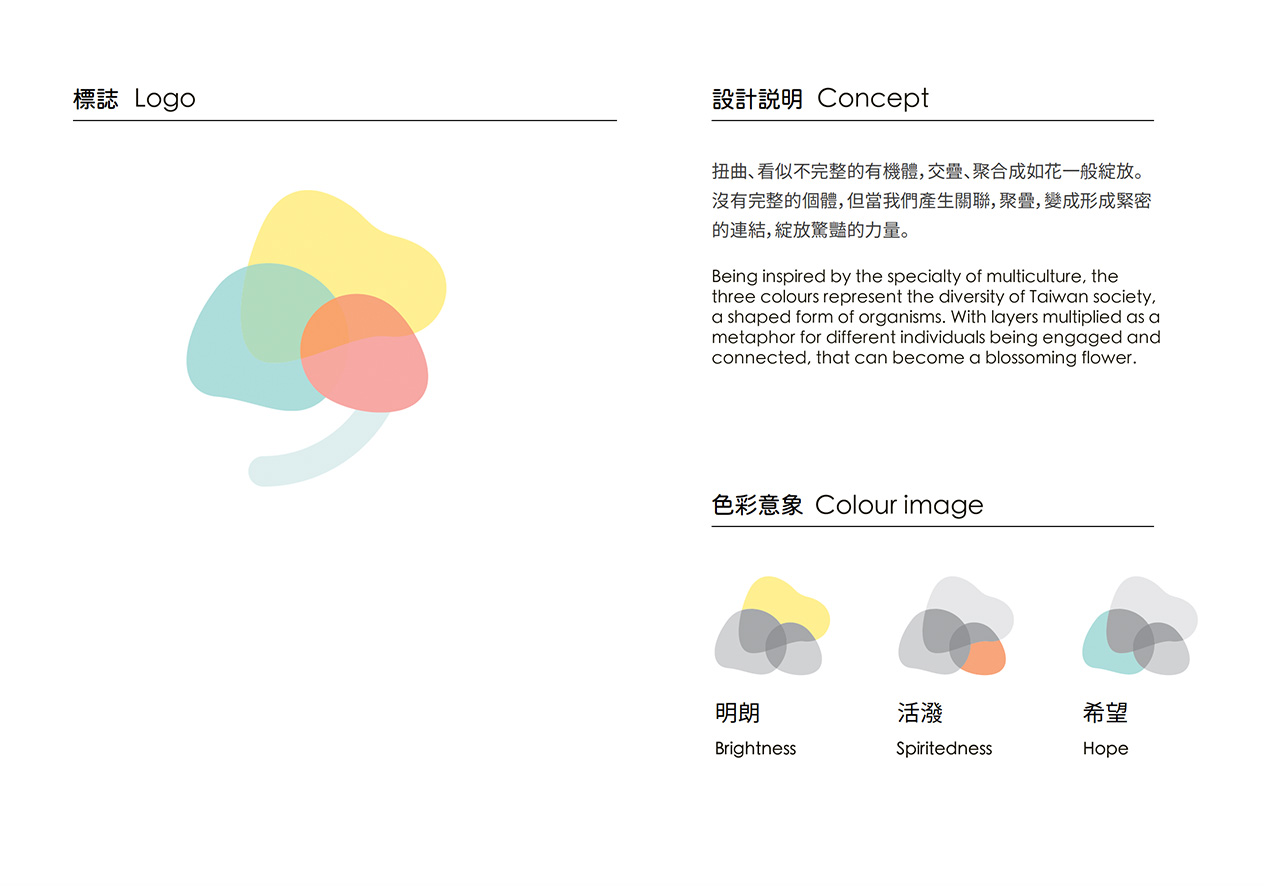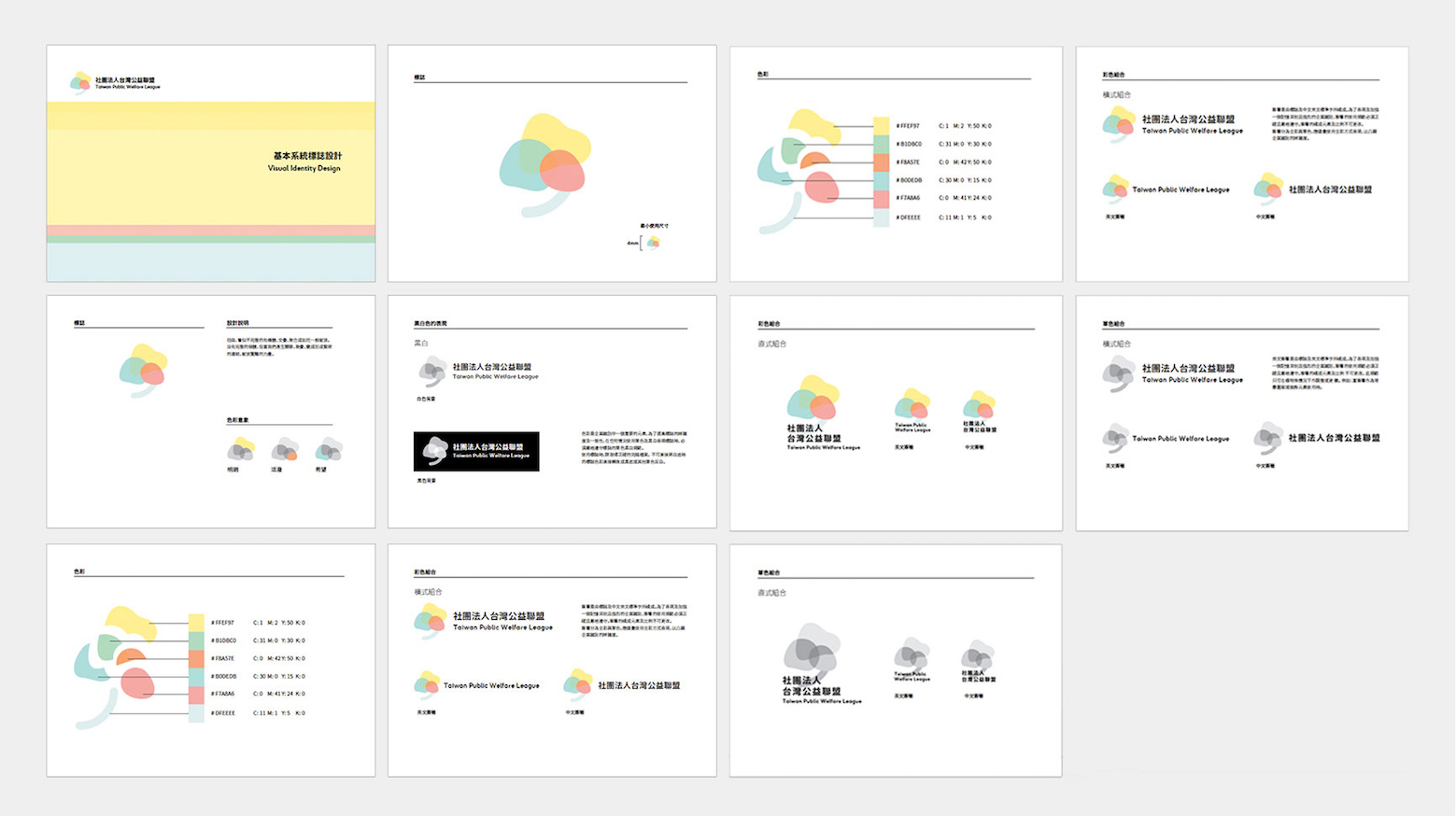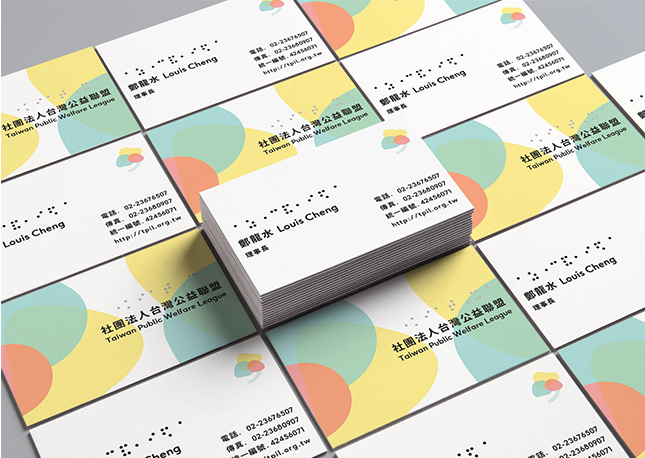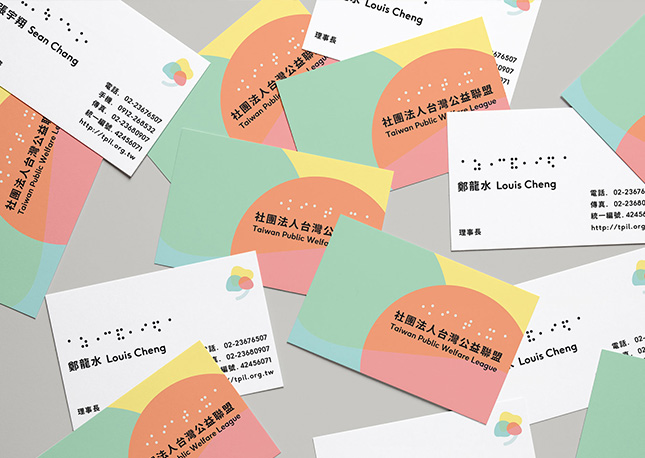 Taiwan Public Welfare League is a foundation to support and to empower the disabled in Taiwan. From immigration, physical disabilities to the poor, the view of which is that societies are more likely to live well together if exclusion is addressed and connections deepened. With compassionate actions being saturated, the foundation builds with the aim of a more socially equal society.
The most interesting and challenging part of business card design within this project, is to save extra places both front and back side especially for Braille printing; also to communicate with printing house about the embossing. The mockup below demonstrates the pre-save area.
Being inspired by the specialty of multiculture, the three colours represent the diversity of Taiwan society, a shaped form of organisms. With layers multiplied as a metaphor for different individuals being engaged and connected, that can become a blossoming flower.